CCGR News
MBIA Tour Elms Fells Point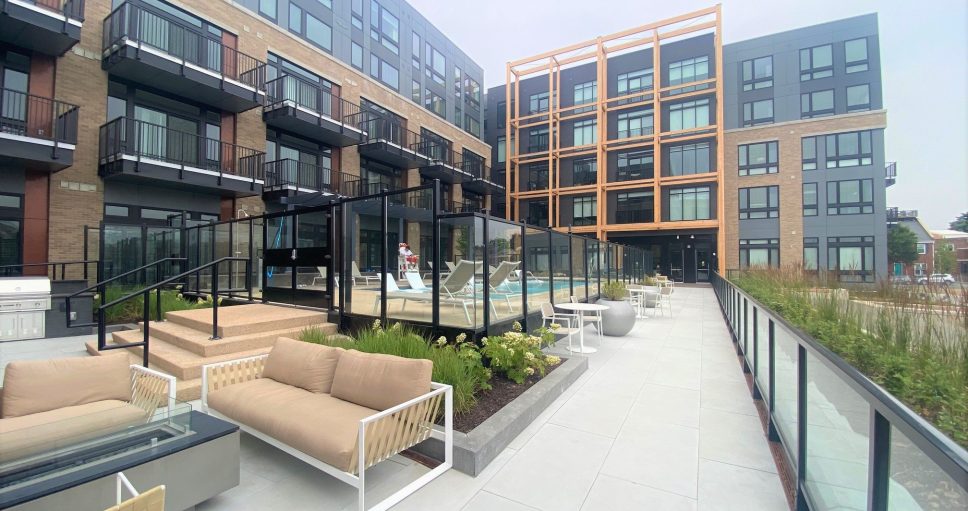 Last week, the Maryland Building Industry Association had the pleasure of touring Elms Fells Point in Baltimore, MD.
This multifamily complex has a rich history dating back to the 1700s when it served as an oyster factory and other maritime-based warehouses. Today, it stands as a stunning waterfront community with 285 units, complete with a courtyard and outdoor space at-grade, as well as two courtyards provided at level three. The Elms Fells Point offers a variety of amenities for its residents, including a fitness room, multiple lounge spaces, a bike shop, mailroom, leasing suite, and package storage room.
This project also included a three-story addition on top of the existing warehouse, along with a five-story addition constructed adjacent to the warehouse to house the leasing center, main amenity space, and other residential units.
It is worth noting that this project is Leed Silver certified and followed the goals of the Fells Point Urban Renewal Plan, making it a sustainable and forward-thinking development for Baltimore's future; Chesapeake is proud to be the general contractor on this extraordinary project.